I-Deal frightens us with crediting issues and disqualifications + my letter to I-Deal, and one member's success story after account hold; update on LeaderDirect gift site, thefreelaptop.com; Consumer Gain's mysterious disappearance revisited-- who are managing their sites? Questions are raised; Halloween link list. Don't get spooked...
Please read the "
Blogging frequency change...
" entry if you haven't already. - Our DIY blog will now post bimonthly. My "Blogging frequency change" blog explains why I did this. After thinking it through, I concluded that this was the only way to manage my time without it hurting my blog. Posting occasionally may have hurt it because, like a journalist, I take on the task of expeditiously reporting critical information to my readers. Such information doesn't circulate as quickly as it should, and by keeping my readers informed, I could possibly prevent a company's failure to pay (their members), and protect people from online scams. Posting every two months just makes sense. It gives me more time to research and solve my cases without leaving anything out of my blogs. Because I posted monthly, there were often findings that I could not report because I had just published my blog. This was a huge problem. Since I had to wait until the following month to report the rest of my findings, everyone was put at risk as the information I had was of importance. But now, it has all worked out! We still have the blog, and the change has no negative impact on it.
We left off with I-Deal crediting issues and disqualifications. Since then, I sent I-Deal my letter, and learnt the outcomes of those experiencing these problems. We'll start with the disqualifications. Since I never elaborated on the disqualifications, please read my I-Deal letter to learn why members were disqualified.
My letter:
"from: xxxx@xx.com xxxx@xx.com
to: contactus@expertcustomerservice.com
date: Sun, Aug 19, 2012 at 11:05 PM
subject: Crediting issues and offer credits resulting in disqualifications...
mailed-by: xxxx.com
Hello,
I had contacted your company in March about the six-month rule. Two separate issues are now of concern to your members, and I'd appreciate it if you would listen to them. The first issue is with crediting. There are no guarantees that offers will credit, but when you have to do well over 5 replacement offers it becomes a problem. It used to be that someone could do their set of offers at time of registration and need no more than 1-2 replacements the next day. Members are now doing triple the amount of offers to successfully complete their sites. And for most, this is the sequence: Day 1. Do all or half a set of offers in one sitting. Day 2. No more than 2-3 offers credit if a full set of offers was done, or only one credits if half a set is done. Day 3. Complete one or two offers the third day. Day 4. Out of two or three offers only one credits or no offers credit. Day 5. Do more and more offers. Day 6. The same result and so on... This may cause your members' offer supply to run out with so many not crediting. Why do you think this is happening? A glitch in the system? Faulty offers? See, I don't think it's the offers themselves as certain offers have credited and not credited for members at the same time. If it was an offer problem, I'd like to think that the same offers would not credit for anyone. Glitches were reported in the past, and that seems very likely to me. There may be some sort of technical problem that is causing a large number of offers to not credit in your system. The sooner we figure out why, the sooner we can figure out how to resolve this issue.
Now, not everyone is having this problem, BUT there is a fair amount of people who're experiencing difficulties. I would estimate it at 40%; nearly 50% of your members are having complications with their gift sites. Do you think "refreshing" the database or doing a clean install would help? If I knew what software or tools were used, if any, to keep your system running smoothly, I would offer some advice. But there's an idea for you since this issue suggests a technical problem. This has went on for a year and needs to be looked at in order to correct what's wrong.
The other issue concerns approval for offers that are only clicked on and not signed up for. This is bad because if a member has done, say, Green Tea Fit on an old gift site, then for some reason clicks the offer on a new gift site, they are credited for "Green Tea Fit" on their new site, and their accounts are put on hold for breaking the one offer per advertiser per every six months rule in the terms. And it isn't the member's fault because they truthfully never repeated the offer, it is the company's for not fixing the site. I would say this is an even bigger problem because accounts are unfairly put on hold. Is there any way to prevent approval on offers that never were completed? Until a solution is found, I will continue to tell everyone to not click offers they don't intend to sign up for. But there will be more mistakes, thus more account holds until things go right
.
I wanted to bring these issues to your company's attention at once. I hope what I said is taken into consideration if any decisions are made.
Thank you,
me"
The last paragraph of my letter is bold since that is what we're focusing on. Now read the correspondence between I-Deal and a member below. It concerns how I-Deal dealt with their account hold for clicking an offer--though not actually doing it--that they previously signed up for. Both offers were approved, though one should not have been.
Member's correspondence with I-Deal:
"Hi woz :)
I'm finally going to get my $1,000 Walmart Gift Card. I'm going to give you the letter I sent them and emails so you can put it in your blog AFTER I receive my gift card. Please block out my email address and name, ok?
This is the email from True Power Media telling me why I didn't get the $1,000 Walmart Gift Card:
Regarding your letter to True Power Media, Inc. Legal Department (Thread:314129)
Hide Details
FROM:
Customer Service
TO:
xxxx@xx.com
Message flagged
Monday, July 30, 2012 5:32 PM
Dear member,
We are in receipt of your letter dated July 13, 2012.
Upon registering with brandgiveawaycenter.com you selected a check box stating: "I certify that I am a U.S. Resident over the age of 18, and I agree to the Privacy Policy and Terms and Conditions" You would not have been able to register with the site had you not selected the box. Your use of the Service signifies your acceptance to the terms.
Thus you agreed to the sections of the terms stating:
"YOU MAY SIGN-UP WITH EACH OF OUR ADVERTISERS ONE TIME EVERY SIX (6) MONTHS. ONCE YOU HAVE SUCCESSFULLY COMPLETED AN ADVERTISER'S OFFER, YOU ARE PROHIBITED FROM SIGNING-UP FOR THAT OFFER, AS WELL AS ANY OTHER OFFER SPONSORED BY THE ADVERTISER FOR SIX (6) MONTHS."
You have qualified for the following offer(s) twice in 6 months:
Green Tea Fit on June 19, 2012 and June 26, 2012.
This behavior is in direct violation of our terms and we regret to inform you that your account with brandgiveawaycenter.com will not be released from its hold.
Best Regards,
True Power Media, Inc. Legal Department"
Member's reply to I-Deal:
"This is the letter I sent to them:
August 7, 2012
True Power Media, Incorporated
2207 Concord Pike, #611
Wilmington, DE 19803
ATTN: Legal Department
Ref: Redemption Certificate #603-ID7503-4918-8581531
I know exactly what I did, and I DID NOT violate your terms and conditions.
You have to know that if you click on an offer and don't do the offer, and just back out of the offer, the offer will go on the list of offers that you did.
When I first did the $1,000 Visa Gift Card, I was told to click on an offer that I didn't want to do and put in info but no credit card. Then I was told to click on another link that took me to a page where I put in all my info to sign up for the site. I can't remember what the offer was but it showed up on my list of offers I did.
On June 19, 2012 for the $1,000 Visa Gift Card, I clicked on Green Tea Fit, backed out of it and DID NOT do the offer. I got APPROVED for the offer. On June 26, 2012, I did the Green Tea Fit offer. It went through, and it was NOT APPROVED. I called Green Tea Fit, and they told me my order for Green Tea Fit was placed on June 26, 2012. I received ONE (1) SHIPMENT from Green Tea Fit. Call Green Tea Fit At 1-888-398-1479 and ask them. My order # is 338070815.
The other thing you should know is that I only clicked on DoubleDay Book Club on June 19, 2012 & June 28, 2012 on the Walmart Gift Card site. I did not do the offer either time. I got APPROVED on June 28, 2012 for DoubleDay. They never charged me. I never received any books. I didn't do the offer for Doubleday but I got APPROVED. Do you realize now that there's something wrong here???
The bottom line is that your sites aren't working right. You have to get these sites checked out and FIXED. It's not fair to me and other people you've put accounts on hold.
Please respond to this letter because I'm still looking forward to getting the $1,000 Walmart Gift Card. I need it desperately.
Thank You."
I-Deal's reply:
"This is the email they sent me to tell me to do another offer to get the gift card:
RE: Regarding your letter to True Power Media, Inc. Legal Department (Thread:314129)
Hide Details
FROM:
• Customer Service
TO:
• xxxx@xx.com
Message flagged
Monday, August 27, 2012 2:11 PM
We are in the process of setting your account back to active so that you can login and complete another offer on Page 3 to make up for the Green Tea disqualification. Please be patient as my tech team figures this out. We are doing this as a onetime courtesy."
I-Deal's second reply:
"RE: Regarding your letter to True Power Media, Inc. Legal Department (Thread:314129)
Hide Details
FROM:
Customer Service
TO:
xxxx@xx.com
Message flagged
Monday, August 27, 2012 2:32 PM
Hi member,
Please login to your account and complete another offer from Page 3 to replace the one you were disqualified for. Once that is approved please email me. We will give you 10 business days to get this done.
Regards,
Customer Service"
I checked in a few weeks later to see how things were going with this member. Below is our exchange.
My PM:
"Hi member,
Was your paperwork approved? That's all I wanted to know. I'm preparing October's blog as we speak! Its sure to excite and delight. ;)
Thanks,
wozniack"
Member's reply:
"Hi woz :)
I just got my card. I didn't get a $1,000 Walmart Gift Card. I got a $1,000 Wells Fargo Visa Debit Card. I'm glad you PM'd me. I almost forgot to tell you. Thanks so much for all your help. Please tell people to not give up. I didn't! :)
member (username) :)"
Congrats to this member! Enjoy your profit. :)
I-Deal letting them do another offer was music to my ears. They did the right thing because this member never repeated an offer. I disagree with the "one-time courtesy", however, because it means members will be unfairly disqualified for clicking offers a second time. If I-Deal gives members credit for offers that should not be approved more than once, they should allow them to do more offers. If their tech team doesn't want to reinstate peoples accounts, they shouldn't be so quick to disqualify them. It takes as much effort to put someone's account on hold as it does to reinstate it. They create their own work, IMO. I-Deal should employ more people to handle these problems, hire a new tech team, or simply resolve this matter. Its not right to approve offers members never did, then disqualify them because their system shows they did an offer twice since they previously did the approved offer on another I-Deal site. An anonymous member said this, btw: "
You may also get credit for submitting an offer and getting declined
." Which means you may be approved for an offer you were declined on. For example, if you did an Acai Berry offer for $4.95 and your card had insufficient funds, your offer would be approved anyway. And that may result in an account hold for repeating an offer if you did Acai Berry in the past.
My advice is to NOT click offers you have already done, and use a debit/credit card with a high success rate for authorizing purchases. It's obvious I-Deal never tended to this issue, and they may not ever. I-Deal never responded to my letter after I sent it twice. You shouldn't pester a company over and over, but I felt it was necessary under these circumstances. I didn't want I-Deal to block my e-mail, or put me on a blacklist, so I refrained from sending them anymore mail. The lines of communication need to be open for any problems that may arise.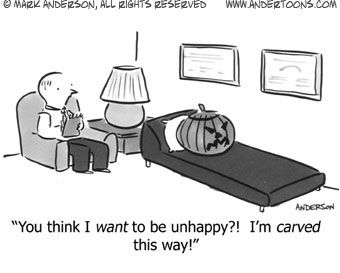 Want updates from the members who had crediting issues? I posted about these issues in August's entry, "
Owner of revpath.com denies...
" Read that first before scrolling down. The updates for members #1 and #2 are below.
Member #1:
"from: member xxxx@xx.com
to: "diyfreebies@gmail.com"

date: Tue, Aug 28, 2012 at 2:29 PM
subject: Re: I-Deal
mailed-by: xxxx.com
signed-by: xxxx.com

Woz, Just giving you an update on my end, I was able to finish my offers last week. I mailed my certificate in and they received it yesterday. I hope all goes well and I receive my gift, this has been one of the worst times I've had doing diy sites. Did your friend have to main their certificate in twice then? Did they get dq'ed after they sent their certificate in?

member"

My reply:

"from: diyfreebies@gmail.com diyfreebies@gmail.com
to: member
date: Mon, Sep 3, 2012 at 1:29 PM
subject: Re: I-Deal
mailed-by: xxxx.com

member,

Thanks for the update! I'm happy you finished the site, and I hope you receive your gift. They were never given a redemption link because they had to do another offer. I-Deal's tech team reinstated this member's account so she could go back in and do another offer, which she did. After that offer was approved, the redemption link appeared and she mailed off her forms.

Have a good Labor Day!

wozniack"

Member #2:

"from: member xxxx@xx.com
to: "diyfreebies@gmail.com"
date: Fri, Aug 31, 2012 at 9:23 AM
subject: Re: I-Deal
mailed-by: xxxx.com
signed-by: xxxx.com

OK so I am past the point of frustration. At 30 days out I emailed them to tell them only 3 out of my 11 assignments approved and they said please be patient and you have 30 more days so I decided to do two more...guess what still not approved. I emailed them and told them how frustrated I was that with 13 offers only 3 approved and that it no longer becomes a company but somewhat of a scam. I don't think I even have 5 more offers to do and don't think they would even approve if I did them. Is there anything else I can do to get them to work with me? Thanks for your time member"

My reply:

"from: xxxx@xx.com xxxx@xx.com
to: member
date: Thu, Sep 6, 2012 at 7:47 PM
subject: Re: I-Deal
mailed-by: xxxx.com

Hi member,

I'm sorry it has taken me so long to respond, my head has been in the books all week as I have a big test coming up. Have you made any progress since your last e-mail? Unfortunately, I-Deal will not work with you to get your offers to credit. Because of these crediting issues it is a slow process. Just continue doing no more than 2 offers at a time once every 2-3 days. If you haven't already, try a credit report offer. They have high approval ratings and certain ones only charge you a dollar at sign up. Maybe in 2-3 weeks more offers will appear, which would push you closer to your offer requirement if they go through.

I had an idea... You know the problems we've had with Nuitech's sponsors reporting back to them? If not, read this entry first: DIY rose bouquet delivery, Part 2... - What if we contact the companies promoting the offers we never got credit for, and request for them to report our valid sign ups to I-Deal? By doing this though, we'd have to explain that we're I-Deal Interactive members and that we need them to report our offers again, or perhaps differently the next time. The problem may lie with I-Deal's system, not the offer companies, BUT if the sponsors report our offers again, maybe it would work a second time regardless of the technical difficulties of I-Deal's system.

Let me know how everything is going on your end.

Thanks,

wozniack" Member #2's reply:

"from: member xxxx@xx.com
to: "diyfreebies@gmail.com"
date: Thu, Sep 6, 2012 at 7:56 PM
subject: Re: I-Deal
mailed-by: xxxx.com
signed-by: xxxx.com

I have tried to do every approach nice and confrontational nothing seems to work...they keep copying and pasting their terms about not manually crediting. So I am just gonna give up 13 offers later. I have a baby due in 5 weeks and I dont have 5 offers to even do because i have done most of the ones they have offered. I will just cut my loses but am so sad that it didnt work out. Ideal was my favorite company but it does seem like they are having issues. Thanks for everything, member"

An update on Member #1's gift, their paperwork was approved! So they are waiting for their gift. As for Member #2, I feel bad that they quit after doing 13 offers. They not only wasted 13 offers, they lost time and money that was invested in their gift site. This is EXACTLY why I write in to DIY companies. I think it's important for them to understand just how badly these problems are affecting their gift programs. By connecting with a DIY company's customers (you), I relay your concerns to the company, and we work together to reform their business. Everyone wins in the end, but only if the company is open to working with me. If they aren't, that's fine. They shouldn't ignore the problem though, because it will never go away. Their customers will continue having issues until they fix it.

Okay, I want to talk about Consumer Gain. Since their customer support STILL cannot be reached, I sent them an e-mail to two addresses, one being their gmail address, as well as a ticket. Below is my message.

My message:

"Hi,

I have a few questions regarding your gift sites. Six months ago your gift site, giftpile.net, had this in the FAQ, "Only one gift is permitted from Net Radiance per person and/or household for one year after your registration date." This is Nuitech's one year rule and DBA, Net Radiance. Could you tell me why Nuitech's rule was in your FAQ? Did Nuitech buy out Member Source Media (Consumer Gain)? Or are Nuitech just handling your customer support and/or Fulfillment? Below is what I asked Nuitech regarding the FAQ followed by their response.

My message to Nuitech:

"Hi,

Did Nuitech buy Consumer Gain because in the FAQ it says this under question #4, "Only one gift is permitted from Net Radiance per person and/or household for one year after your registration date." Nuitech has the same rule, and Net Radiance is one of their DBAs. Since that ties Consumer Gain to Nuitech, I wanted to know when Nuitech took over the company? Also, people who successfully completed sites through Consumer Gain before they became Nuitech, can they do these sites again since they are through your company (Nuitech)? The sites I'm talking about are like giftpile.net that have Consumer Gain's web site layout. Below is a giftpile.net site.

http://giftpile.net/G/landing?campaignId=4396&subcid=&email=tlc4upayday%40gmail.com&uid=1-628593241#cid=4396#sid=131#vid=2423

Any information you can provide is appreciated.

Thanks!"

Nuitech's reply:

"Dear anonymous,

Thank you for your inquiry. Our company offer customer service to numerous companies.

Please do not reply to this email as the account this is sent from is not monitored for incoming mail and you will not receive a reply. Please use the contact form provided at our website.

Thank you,

Support"

My second message to Nuitech:

"Hello,

Thanks for responding. Does that mean that your company, Og Logistics (Nuitech), never bought Consumer Gain, and that you only provide customer service to them? Seems like your company does more than offer customer service since the FAQ has a Nuitech DBA. If you only offer customer service to Consumer Gain, the company must have copied your rules, especially this one, "Only one gift is permitted from Net Radiance per person and/or household for one year after your registration date." — In my last conversation with Consumer Gain, they said they limited our receipts to one gift per lifetime. The rule for question #4 sounds as if you can do more than one Consumer Gain site provided your last site was done a year ago.

Why did Consumer Gain borrow Nuitech's rules if they are still in business? Is it because your company offers customer service to them? Is that what that means? Could you please elaborate on this? I am just trying to figure all this out.

Thanks!"

Nuitech's reply:

"Dear anonymous,

Thank you for your inquiry. Our company provides customer service for multiple companies. Please see the terms and conditions agreed to at the link below.

http://lgn6.coolsavings.com/info.htm?tp=tos

We hope this answers your questions. Should you have any other questions please feel free to contact us again.

Please do not reply to this email as the account this is sent from is not monitored for incoming mail and you will not receive a reply. Please use the contact form provided at our website.

Thank you,

Support"

They referred me to the terms and conditions after telling me the same thing twice. The T&C didn't answer my questions. I knew they serviced other companies, so that may be their only connection to Consumer Gain. I contacted Consumer Gain via their customer support e-mail but they never replied. I could only ask Nuitech.

I see there is no Nuitech DBA in the FAQ for daily-gift.net. Either something changed or I missed it! I contacted Consumer Gain months ago, but I couldn't get a hold of them. Their main e-mail was: cgmemberservices@gmail.com - Does that not work anymore?

I'm sorry for asking so many questions. But people have been asking me if Consumer Gain is still in business, and I can't tell them anything because I don't know despite my best efforts.

Any response is appreciated.

Thanks,

me"




What's odd is that my support ticket is gone. Was it deleted? If so, why? It's not in Consumer Gain's nature to delete tickets/e-mails without answering them. However, if Nuitech took over their support, it makes sense for them not to respond as Nuitech now does that. And if they reply at all, it's usually a canned response or vague answer. daily-gift.net is the Consumer Gain site I sent my ticket through, if anyone wants to test it out. My ticket missing in action makes me question this even more. Could it be that it just expired? *puzzled* I've tried everything to get in touch with somebody at Consumer Gain. I would like to speak to, Chris Sommer, the CEO. If anyone reading has his contact information, could you please give it to me? I would appreciate it, thanks! My e-mail: diyfreebies@gmail.com

So did LeaderDirect ever fix their site, thefreelaptop.com? Well, they told me to check back with them in 3 months so I did. Below is their reply to my e-mail.

My e-mail:

"from: xxxx@xx.com xxxx@xx.com
to: main@membershelpdesk1.com
date: Thu, Sep 6, 2012 at 8:07 PM
subject: Re: LeaderDirect/TheFreeLaptop.com offer...
mailed-by: xxxx.com

Hi there,

Thought I would check in to see if the thefreelaptop.com site was functioning properly, and if there are enough offers to satisfy the offer requirement. I was told I could check back in 3 months to see if this offer was available.

Thanks!

me"

LeaderDirect's reply:

"from: main@membershelpdesk1.com
to: xxxx@xx.com
date: Fri, Sep 7, 2012 at 4:29 PM
subject: RE: LeaderDirect/TheFreeLaptop.com offer...

We're sorry, but it's not available at this time.

Best regards,

LeaderDirect"

Its safe to say there aren't any current promotions by LeaderDirect. The advertised laptop on thefreelaptop.com was the only promotion I saw by them, and who knows when, or even if, thefreelaptop.com will become available. Thanks anyway to my anonymous reader who was willing to test thefreelaptop.com. I'll let you and the rest of my readers know if they have any gift sites in the future.

Activate Panel sent me my shoe code for $110.00 to Merrell.com. With my code I purchased an $85.00 pair of sandals, a sling bag, and a winter cap. I also earned a $50.00 Wal-Mart gift card from MyPoints; $25.00 to amazon from Memolink along with a $100.00 all-in-one retailer gift card; a $25.00 Tango Card from Toluna; a $22.15 check from American Consumer Opinion; $25.00 in Paypal from Opinion Bar; and $40.00 in amazon from SurveyScoutResearch. For more on these panels and points sites, please contact me at diyfreebies@gmail.com-- I'll be happy to help you get started!

Time to go trick or treating...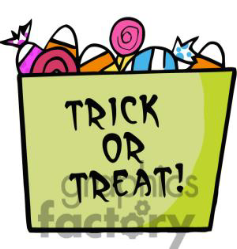 *Halloween link list*

Amped Media--

http://rewardingpromos.com/?oid=chce85x2&clk=8d7105e6e2ad543554ded656448d1963&s=1717 – offers unknown/$1,000.00 Visa gc

http://rewardingpromos.com/?oid=fppwjaic&clk=664a4d80f7df50a62c5f027ba1e83f63&s=1717 – offers unknown/$1,000.00 Amazon.com gc

http://rewardingpromos.com/?oid=vw823fqe&clk=0641bd5ac63169d081bbfdaf3f36da26&s=1717 – offers unknown/$500.00 Sephora gc

http://rewardingpromos.com/?oid=xzn3w07r&clk=084da9c268c5b92f9681095431eaf890&s=1717 – offers unknown/$1,000.00 Visa gc

http://rewardingpromos.com/?oid=5t5uukc5&clk=6c195ceea1fa56119b4f26fcc842de08&s=1717 – offers unknown/$500.00 Darden restaurants gc

I-Deal--

http://www.gadgetcenter.us.com/?session_id=8c21a02a02b011e280fa1f37b8df804b - 10 offers, 2 refs/Dell, Sony, or Apple laptop

Product Test Panel--

http://target.rewardhubzone.com/p1.php?reqid=4919413&affid=34&oid=17&s1=[=AFID=]&s2=# - 13 offers, 3 refs/$1,000.00 Target gc + misc. gifts

Is it really October? Where did the summer go? The pumpkins and scarecrows are already out! My favorite time of year is from October 1st to January 1st. I enjoy the fall festivals, holiday parties, and shopping. Seems like we just celebrated last Christmas, though I always say that so maybe its me, lol... Hopefully some more good gift sites will come along for us. If I-Deal's crediting issue was resolved, I would do them again, but it is too risky for me. I'll try them next spring to see if their sites are functioning better. As for now, enjoy the Halloween link list, and I'll see you all in December for our Christmas blog! Any questions can be sent to: diyfreebies@gmail.com

Take care,

wozniack