Welcome to my anniversary blog!! I hope everyone is well tonight. Before I go any further, let me explain what's in store... We're kicking it off with a report on the annual Ad-tech convention with surprise guests; Brandarama 1099 form slip; Canadian company posing as major wholesale food club, and-- contests!! What better way to give back to my audience than to allow them to win prizes for all their support? The contests will be held near the end of this entry.
This blog has gone farther than I ever thought it would. I didn't think I would still be writing a year from now. It's a time of growth and reflection. My fondest entries of 2008:
Taxation, Brandarama letters, CNN + Oprah, Klee Irwin...
and
The uprise of Brandarama, decline of Adteractive, and much much more explained!
It was impossible to narrow it down. The first link was well-rounded, educational, and funny. The second link is the first time I got my hands dirty. It's how it all began. The highlights for 2008: Acquisis breaking out. I wasn't sure of them, but took the plunge. I-Deal shipping a tractor last year. Nuitech having 8 offer laptop deals without the "old terms" applying. Me finding the 3 offer/$300.00 ($250.00 + $50.00 bonus) YFD deal, then someone made a thread and everybody jumped in on it. I still took the old school route of finding links then, now it's easier. And I never realized the amount of emoticons, lol. You may have noticed the reduction in recent entries.
With other blogs I was never this vocal. It's not that nobody listened, it wasn't entertaining enough... Even I was bored, heh. I wrote about life, gave music/book reviews, posted artwork, however, I felt it was done a million times over on the internet. I gave up on it. People's strengths differ on subject matters, or they lack the avidity to keep it going. Loss of enthusiasm makes for a dull post. For example. Let's say I knew somebody who constantly blogged about movies. He had 350+ subscribers, climbing to 568 comments after 7 months of blogging. Stayed up-to-date on every feature; saw such and such a zillion times; recalled every line, proving himself to be the modern-day Siskel. I couldn't match that. Ever. Now, freebies are another ball game; I'll talk your head off!! haha. The capability to write this is a gift I can give to all of you. This anniversary event is a first, and hopefully not the last! This blog has upheld the weight of the freebie industry. It's tackled settlements, underhanded companies, warning signs, drama/A4F blog contest-- you name it! Like a ship with a broken sail, it somehow mended and braved the sea. :boat:
First let's talk about Ad:tech. The weeks are flying by as the freebie world spins with Ad:tech in motion. Ad:tech Expositions, LLC holds conferences and exhibitions for interactive marketing companies. It's a place for networking and connecting with top professionals on a personal level. The company was founded in 1996, and is headquartered in Larkspur, California. Each year Ad:tech hosts events in New York, San Francisco, Chicago, London, Paris, Shanghai, Singapore and Sydney. Such attendees include CEOs, CMOs, advertising and sales executives, product and brand managers, and e-commerce. Big names like Brad Powers of Active Response Group, and Jack Ma, CEO of Alibaba, make appearances.
Pics taken from the 2008 Ad:tech convention in San Francisco.
Jordan Finger from Ardis, and Brad Powers (on the right).
I know the guy on the left, but I forgot his name. Dean Graziosi is on the right. He's always in those late night infomercials.
lmao @ the beginning. An inside view:
Scott Cohen, allegedly stepped down from the Board of Directors at ARG, and is now CEO of Dimestore Media, a digital media company. He speaks at conferences for interactive media and internet advertising. Born and bred in Rochester, NY, he remained in familiarity, establishing a real estate firm in 1981. He graduated from the University of Rochester, earning his MBA in 1988. At the apex of his career, he cultivated a network of commercial real estate affiliates, which subsumed over 40 U.S. cities, handling multi-million dollar transactions. Senior level executive and co-founder of two IPO's for nearly a decade-- LivePerson, and 24/7 Media. Cohen worked with multifarious companies; Revlon, HCD Market Research, AOL, Marvel, MacAndrews & Forbes Holdings, Coopers & Lybrand, ShopNow, and others. Today his focus is interactive marketing, media, and entertainment. After 30 years of experience he is still a vital leader of evolving businesses nationwide.
I wouldn't mind going to Ad:tech and meeting Brad Powers, Scott Cohen, or any other ARG workers, even if they resigned, haha... Attending the after parties may be our only shot at getting paid! j.k These events seem fun though. There's even conference topics for blogging, which I already do, lol. On the site: advergaming, affiliate marketing, blogging, video, media buying, podcasts, and more!
For more info visit:
www.ad-tech.com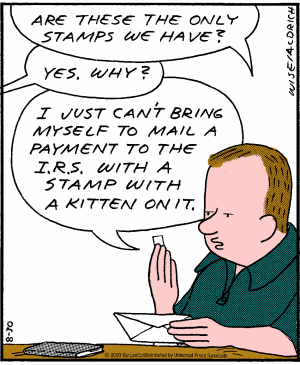 Okay, so I wasn't able to ask that man/woman about their "horrible experience" with ARG. They wrote, "
They have tried to pay us partial if we agreed we won't tell anyone about our horrible experince with them
." Read the previous entry if you missed it. I do have something though. Someone on another forum was expecting a 1099 form back. She told me it's sorted now, but read below. I couldn't paste it all since it was 4 pages. If anyone wants the link PM.
Her, "Help! I just got a 1099 for 2,052.00 (which will cost me about 500.00 in taxes if I have to pay them) from a company I have never heard of.
I didn't do any work for them, and I CERTAINLY did not make 2,052.00 from them this year. I've sent them an e-mail of inquiry, and am anxiously waiting until Monday morning to call the IRS.
Has ANYONE heard of Active Response Group and know what types of operations they're affiliated with?"
*a bunch of posts from other members conclude that ARG is at play*
Her response, "I'll just have to wait and see. This company does sponsor YourTopBrands, which explains 1,000 of the dollars. I'm beyond irritated because a) the other 1,052 still isn't accounted for, B) they filed it in box 7 instead of box 3, which they TOLD ME they'd file it in. This difference means that I owe stinkin' social security tax (I HATE social security tax) c) These were due ALMOST A MONTH AGO and I have been BEGGING them to send it to me for a month. Finally, after hours on the phone with the IRS they said that I could file without the form.
Oh, I could just HOLLER!
And to top it all off, I'm horribly sick."
*more posts and a few hours later...*
Her again, "So here's what I've learned so far: the company who sent me the 1099 is the parent company of Your Top Brands, from whom I was expecting a 1099 for one-thousand dollars of "Other Income" (this is important because "Other Income" is NOT subject to the sixteen-percent self-employment tax).
Instead, I received a 1099 for 2052 dollars of "Non Employee Compensation," which IS subject to self-employment tax. These two mistakes combined (over-reporting my earnings and reporting it in the wrong box)
raise my tax bill by--wait for it-- seven-hundred and fifty dollars
.
And here's a kicker:
at least one of my readers who also completed the free thousand-dollar gift card offer also got a 1099 for 2052 from this company
.
Since it's really unlikely that both of us made an extra 1052 from this company and then forgot about it, either this company made a big accounting mistake or someone's trying to pull something sneaky. Either way, I'm going to call them to see if they will amicably send me a corrected 1099 the first thing on Monday morning, and then I'm going to call the IRS taxpayer advocate line."
And her the next day, "Wow. Look what someone just posted about this whole debacle on my blog.
Hi moneydummy,
I belong to a variety of "freebie" groups and am just watching the members' reports and numbers escalate.
On one board, a member is reporting that he/she received a 1099 in excess of $70,000
. I have seen many others report their Active Response Group 1099s were in the $25K - $40K range.
The company has responded to one board member saying they know "the tax thing" was a "mistake" and would be fixed, but did not comment as to whether or not these 1099s were already sent to the IRS. Yes, they can correct them and send the IRS the corrected version, but nothing raises a red flag faster than having already filed your taxes with one number and having the IRS receive a 1099 with a totally different number.
It appears for many,
they also included the cost of sending the gift cards via certified mail in the total so if you computed your taxes using the $1,000 figure, you could end up having to amend your taxes to include the certified mailing fee and then pay taxes on that
.
There was just no rhyme or reason for how these numbers were calculated. Many who had "parked" gifts, but had not even done one offer toward completing them had those amounts included, many who had gifts "confirmed to be shipped" from last year, but had not received them had those amounts included, some who have gifts confirmed starting in January of this year also had those included, and for many more, the numbers just didn't make sense whatsoever.
Good luck getting through to them via phone. Many tried calling Friday when these 1099s first started appearing only to listen to a ring for 20 minutes before the phone went dead. Someone did manage to talk to an operator, but it was after hours and the operator said they had just been flooded with calls."
$70.000 is an obvious mistake, lmao. What a pain. I'm glad that never happened to me! Speaking of bad news, June 1st the Palm Treo 650 phone arrived instead of the Visas. I expected it after the first person received the phone. By then it was too late since I completed almost all my offers. I finished it, turned my paperwork in, and a few weeks later-- BAM! There it was. In a white Zappos box. About 2009's tax form, they shouldn't make us report $700.00 for a cheaper gift. I'm comfortable with the phone. I risked it, no one forced me. I thought, "He just got a $700.00 Visa for 8 offers... If I do it quickly maybe I will, too." Ah well.
I am relentless with the Canadian company, but I wanted to share this...
Look at these screenshots.
They fooled me until I opened the e-mail, lol. You know the surveys on receipts after you check out? Well, I thought I was e-mailed for doing one online. But upon seeing "Sam@swissliononline.com" and the Vancouver address I knew better. Centennial Media sent it courtesy of the Canadians, but I'd rather not be scammed. The level of creativity and sneakiness from both parties is risible. We should make a list of their avoidable addresses.
The most popular ones:
9-334 Queen Street South
Suite 220
Bolton, ON L7E-2N9
101-1001 W Broadway
Suite 765
Vancouver, BC V6H-4E4
I'm not bothering with Centennial Media as that's their job. It's the Canadian people I'm worried about. Haven't they advertised these as well?
http://web1.webrewardstream.com/SplashPage.aspx?g=0321c502065643b7b82dbdf19e26e11f&c=658&s=__DefaultSubcampaign__&se=05
http://web1.webrewardstream.com/SplashPage.aspx?g=9773e8a39e354206bc4c8065a41380be&c=658&se=05&se=05
Another 1K gift. While only a handful of complaints exists, legions will follow. They can't get away with it forever. I will shut up when I am proven wrong and/or someone reports payment. However, good behaviour doesn't erase their past. It's up to them to change their ways. For any network reading: For the sake of us all, DO NOT start a gift program unless you have funds to reward your members. Even starting a referral-based freebie site takes money. It takes money to make money. Unfortunately, DIY networks lowball anyway, and if they "dry up" or are greedy, they may not pay at all. It's harder with new networks, but that's why you investigate them first.
Ready for some fun?! I am! Since this is our anniversary I decided to celebrate by not only reflecting on past entries, but by having contests! Three prizes are up for grabs. All you do is answer questions from Group 1 and/or Group 2, then PM me your answers for each question, and put "Trivia" in the subject. You are only allowed to answer ONCE per group. Think on it before you send.
*June 16, 2009 trivia contests*
Group #1. Prize: $20.00 amazon certificate.
I-Deal requires you to:
1) Submit your paperwork within 30 days
2) Complete your offers within 60 days
3) Keep your offers for 60 days
4) Eat carrot cake and send a proof pic for $25 bonus visa
theprizecenter.com was a popular domain belonging to which freebie site?
1) musthavefreegifts
2) Brandarama
3) PTP
4) I-Deal
True or false. I-Deal requires a w-9 form no matter what gift.
True = T. False = F.
Which network lets you substitute a bonus offer for one of the regular offers?
1) I-Deal
2) PTP
3) Brandarama
4) consumergain
Which DIY used to offer phone support?
1) PTP
2) I-Deal
3) YFD
4) musthavefreegifts
Which network awarded Alienware laptops for a limited time with no OODs?
1) musthavefreegifts
2) Nuitech
3) Brandarama
4) I-Deal
Active Response Group is also the name of the company who runs which network?
1) Adteractive
2) Brandarama
3) YFD
4) Nuitech
Which network gave out cash for people to remodel or furnish their outdoor decks?
1) Brandarama
2) I-Deal
3) PTP
4) musthavefreegifts
Group #2. Prize: $10.00 amazon certificate.
Which network offered 12 cases of Dr. Pepper?
1) Nuitech
2) YFD
3) Brandarama
4) I-Deal
What is the name of the CS rep who helped people on freebie forums?
1) Mickey
2) Sherry
3) Kim
4) Molly
Here comes the bridezilla... Which network allowed you to buy a wedding dress for one of their offers?
1) PTP
2) Nuitech
3) I-Deal
4) musthavefreegifts
Which network uses "config" in their urls to get to your gift?
1) Brandarama
2) consumergain
3) I-Deal
4) YFD
*June 16, 2009 random drawing contest*
5,000 A4F points will be awarded to one lucky member drawn from a hat. Send me a PM with the subject, "Random drawing", and you're entered! It's that simple. Only one entry per member. The contests start now, and all PMs must be received by June 30th. You must also be willing to share your username to claim your prize. Winners will be announced and paid next month.
*links 'n such*
I-Deal--
http://www.foodcritic101.com/?config=6260&src=WC-87054aaa:207498:
- 6 offers, no refs/$250.00 gc of your choice
http://www.gadgetcenter.us.com/?config=6227
- 12 offers, 2 refs/Macbook + ipod touch
http://www.gadgetcenter.us.com/?config=5850
- 8 offers, no refs/Blackberry Pearl Flip 8220 Smart Phone
http://www.gadgetcenter.us.com/?config=6222
- 10 offers, 1 ref/physical item of your choice
http://www.gadgetcenter.us.com/?config=6248
- 8 offers, no refs/Wii console
http://www.gadgetcenter.us.com/?config=6276
- 12 offers, 2 refs/physical item of your choice
Thank you all for your continued support and loyalty to this blog. It means a lot. No telling what else awaits us this year, but it's been awesome so far. I'm holding off on doing another I-Deal site until August-September. In the meantime, I will wait for my Brandarama check. There was an "audit scare", but now it doesn't look serious. I'll just say the first batch of audit letters is probably the last, and if anything else arises it's unrelated to the letters and we will soon find out. Things have quieted down for the moment, so now we can focus on getting our checks. Sounds good to me. ;)
I hope everyone is having a blissful summer! Bye for now...
wozniack